The United Nations reported that an additional 2.5 billion people are predicted to live in urban areas by 2050, highlighting the need for a successful urban planning agenda and greater attention to be given to smaller cities where nearly half of all people currently reside.
The UN 2014 revision of the World Urbanization Prospects report predicts that two-thirds of the world will live in cities by 2050, with 90% of growth taking place in the global south.
The report underlined that Africa and Asia "will face numerous challenges in meeting the needs of their growing urban populations, including for housing, infrastructure, transportation, energy and employment, as well as for basic services such as education and healthcare."
Future Development Goals should focus on creating inclusive cities with adequate infrastructure and services for all residents, said John Wilmoth, director of the UN's population division. "Managing urban areas has become one of the most important development challenges of the 21st century," he said. "Our success or failure in building sustainable cities will be a major factor in the success of the post-2015 UN development agenda."
Read the Full Release : http://esa.un.org/unpd/wup/PressRelease/WUP2014_PressRelease.pdf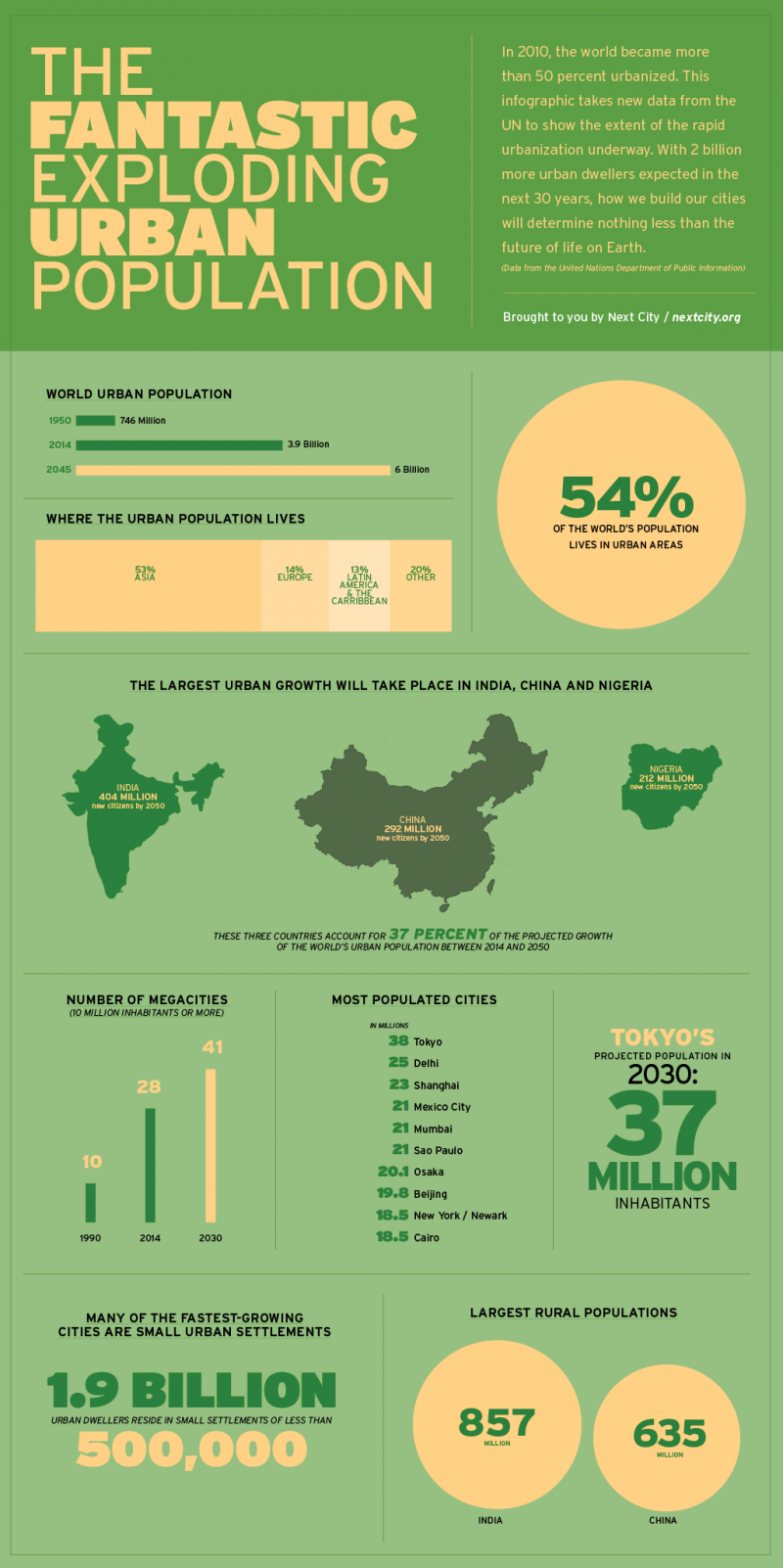 Source: nextcity.org